Complete confined space training & gas test monitor competencies in half a day
Confined space and gas testing training is delivered through classroom activities, student discussions and presentations as well as practical components within a safe, simulated working environment. Using specialist equipment, you will learn how to work within confined spaces and detect harmful contaminants.
You will also learn how to put control measures in place to make work safer and carry out the work in accordance with the Confined Space Code of Practice and WHS Regulations.
Your competence will be assessed through direct observation, oral and/or written assessments, and practical exercises.
The course meets the expected learning outcomes of RIIWHS202E - Enter and Work in Confined Space:
Plan and prepare for working in confined spaces
Work in confined spaces
Exit confined space
Clean up.
The course also meets the learning outcomes of MSMWHS217 - Gas Test Atmospheres:
Prepare for gas testing
Test gas
Maintain equipment.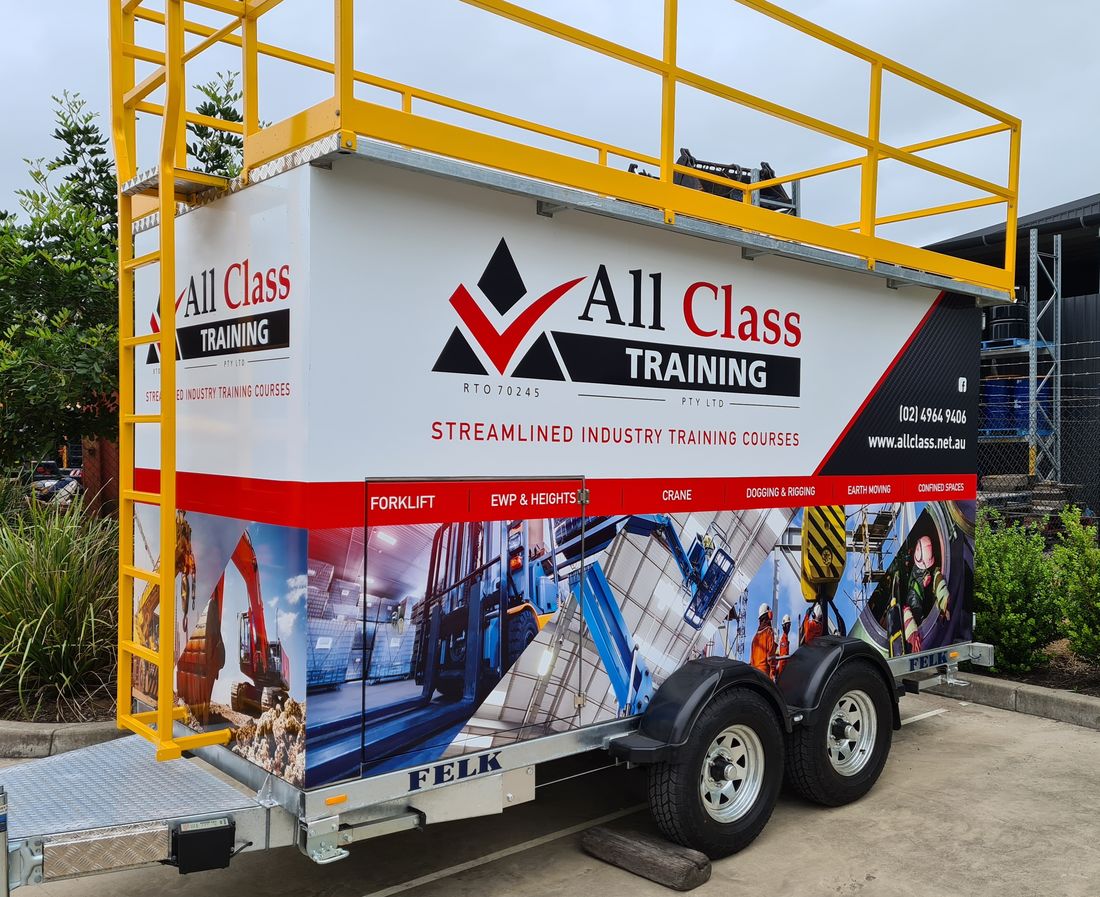 Course Delivery
The course is delivered through classroom activities, student discussions and presentations as well as practical components within a simulated working environment using specialist equipment.
Course Prerequisites
There are no formal prerequisites to participate in confined space training in NSW. However, students must be able to read, write and articulate in English in order to complete the coursework.
Who is required to complete confined space and gas testing training?
Business owners have the primary duty of care under the WHS Act to ensure that workers and other people are not exposed to the health and safety risks involved with confined spaces. Designers, manufacturers and suppliers who work in or around confined spaces are also required to eliminate the need for any person to enter a confined space or, if necessary, ensure people can enter and exit the confined space.
Workers must also take reasonable care for their own health and safety and ensure that their work does not affect the health and safety of another person. Workers must comply with instructions relating to confined space entry permits, risk control measures and emergency procedures, and should carry out work in accordance with any relevant training provided.
With this in mind, any business owner, WHS officer or employee working in or around confined spaces should have training.
Note: emergency service workers are not required to comply with some requirements for entering confined spaces when rescuing a person or providing first aid in the confined space.
FAQs about confined space entry training in NSW
Am I legally required to complete confined space and gas testing training?
Technically, you are not legally required to complete confined space training in NSW. However, it is highly recommended to manage the health and safety risks associated with confined spaces. Our training can help you identify hazards, assess the risks associated with these hazards, implement risk control measures and review these measures.
What hazards are associated with working in a confined space?
Some of the dangers involved with working in a confined space include restricted entry or exit (e.g. the need for ladders, hoists and other devices), harmful airborne contaminants (e.g. hydrogen sulphide, paints and adhesives, solvents, carbon monoxide), unsafe oxygen levels, engulfment, fires and explosions.
There are also risks related to biological hazards, electrical hazards, mechanical hazards, noise, radiation and environmental hazards (e.g. heat or cold stress, slippery surfaces, inadequate lighting).
What is not considered an enclosed space?
Working in an enclosed space poses serious health and safety risks. However, there are a number of working environments that are not considered enclosed spaces. A mine shaft, for example, is not considered an enclosed space. Likewise, places intended for human occupancy, spray painting booths, abrasive blasting areas, shipping containers or a cool store are not considered enclosed spaces.
Partially closed spaces that have harmful airborne contaminants but are designed for human occupancy are not enclosed spaces.
What gasses will I learn to detect?
Air monitoring and gas destiny should be carried out by a competent, trained person using a correctly calibrated gas detector. You will learn to detect the oxygen content of the space, the airborne concentration of flammable contaminants and airborne contaminants like hydrogen sulphide and carbon monoxide.
It is important to note that a person's senses should never be used to determine if the air in a confined space is safe. Many toxic/flammable gases and oxygen levels cannot be detected by smell, sound or sight.
How often do I need to retrain in confined space entry?
Re-training or refresher training should be provided as appropriate for a particular workplace. The frequency of this training should depend on how often workers are required to carry out tasks associated with entry to or work in confined spaces.
Records of all training provided to workers in relation to confined space work must be kept for 2 years.
We suggest that you requalify every two years as a minimum to maintain currency of training
Do I need a Unique Student Identifier (USI) number to enrol on a course?
You will need a USI to enrol on any Nationally Accredited Course. If you do not have one or cannot remember your number, visit www.usi.gov.au to create or find your USI.
What can I do before training to make the course easier for me?
We send out pre-course study material for you to complete before attending the course. This will provide background information as well as examples of the kind of questions you will need to complete in your assessment.
What happens if I am deemed not competent?
You will need to be reassessed only on the sections you were deemed 'Not Yet Competent.' The reassessment must take place at least 48 hours and not more than 90 days after the original assessment.
Courses Related to Confined Spaces Entry & Gas Test Atmosphere Training
Book your course with All Class Training today
To book your confined space entry training and gas test atmosphere training course, contact the team from All Class Training. We offer regular confined space courses — view the calendar above for available classes and dates, or get in touch to find an appropriate booking.